Centre Manager  : Dhanya Mohan O, Assistant Professor of Computer Science
contact no: 85476 32409
Centre for Continuing Education Kerala is an autonomous body set up by the Government of Kerala to promote continuing education programmes in Engineering Colleges/ Arts & Science Colleges and Polytechnic Colleges in the State of Kerala, India. The Centre is dedicated entirely to the growth and development of technical education, industry, business and social amelioration. CCEK offers Vocational Training Program Through College Network.
for more information visit https://www.ccekcampus.org/arts.php
KKTM Govt. College is a sub center of CCEK.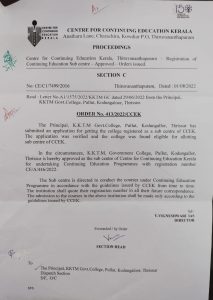 https://www.ccekcampus.org/courselist.php?c=282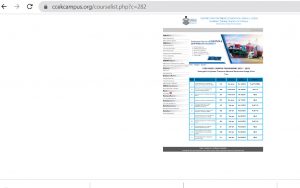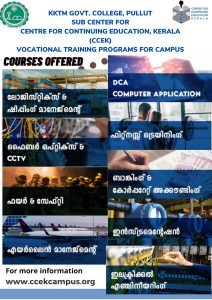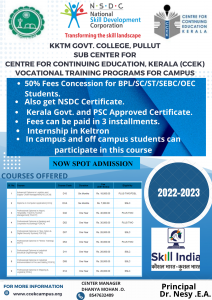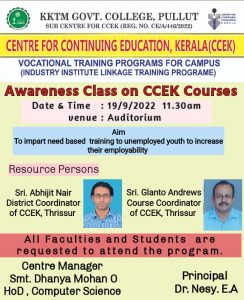 CCEK handing over MoU to the Principal KKTM Govt.College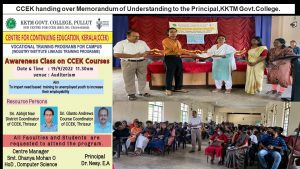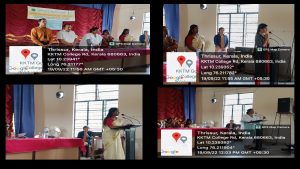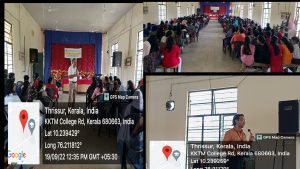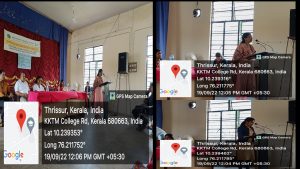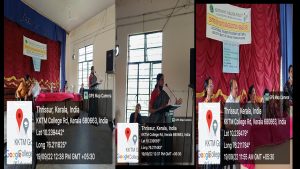 5/11/2022 Inauguration of Diplomain Computer Application(DCA) course in KKTM