16-10-23
NAAC A Grade Achievement celebration & Ladies Hostel Inauguration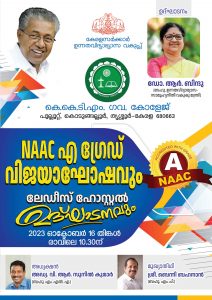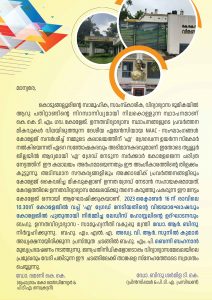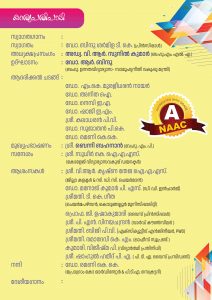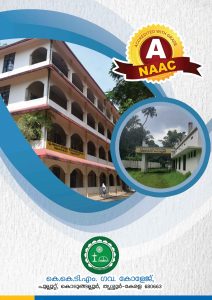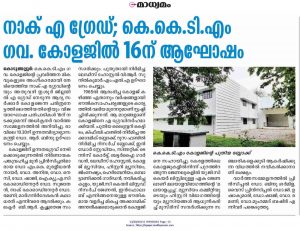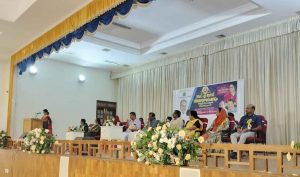 Congratulations to all honored personalities of the day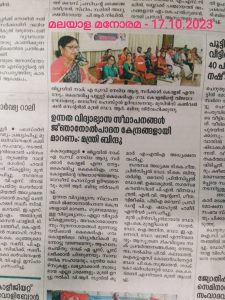 4-10-23
orientation freshers 2023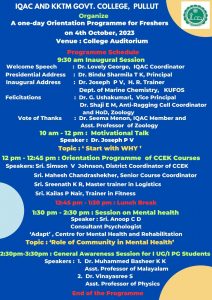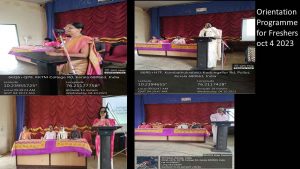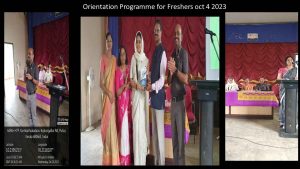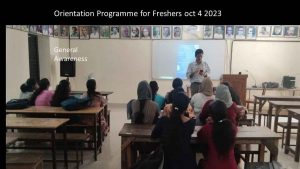 25-9-2023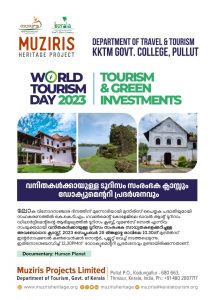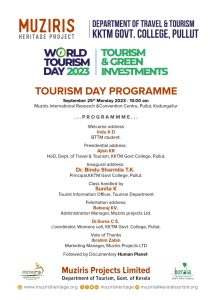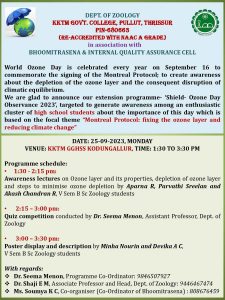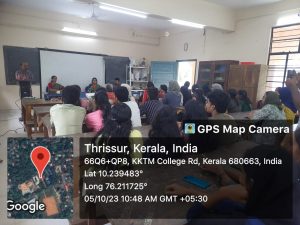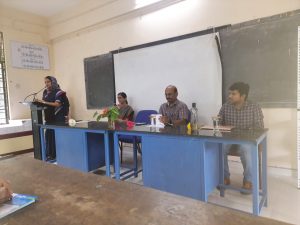 24-9-23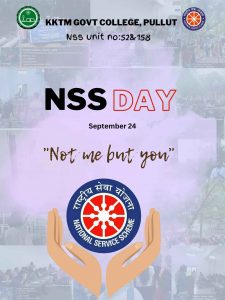 21-9-2023
Present principal Dr. BINDU SHARMILA T.K.  and the then principal in charge during the NAAC Visit  Dr. Shaji EM were honored with a Ponnada by  honorable  District Collector of  Thrissur  Mr. V R Krishna Teja  IAS  who is also our CDC Chairman for the A Grade NAAC Accreditation of  the college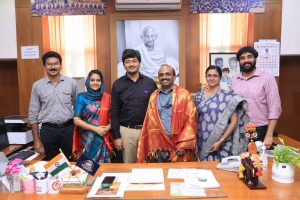 Present principal Dr. BINDU SHARMILA T.K.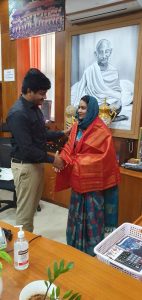 The then principal in charge during the NAAC Visit  Dr. Shaji EM.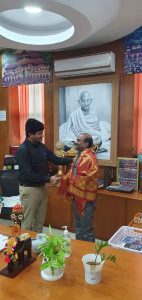 Magazine cover page release at creative corner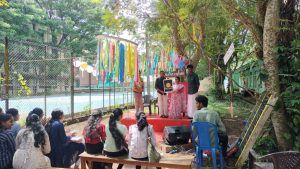 16-9-2023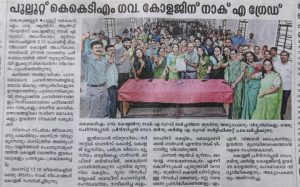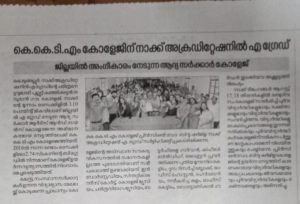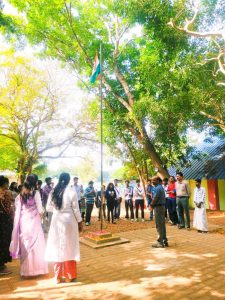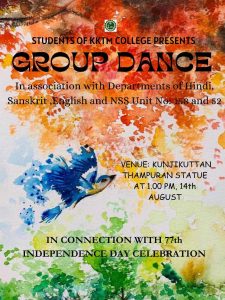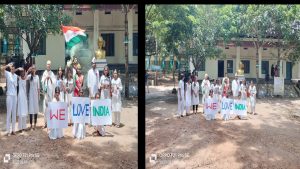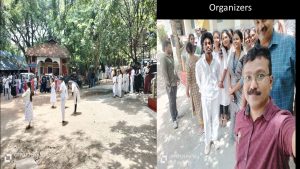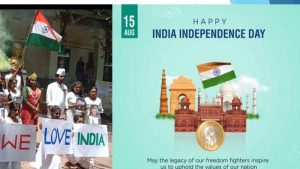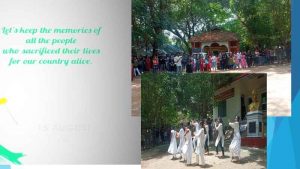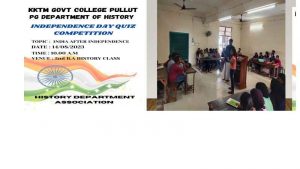 7-8-23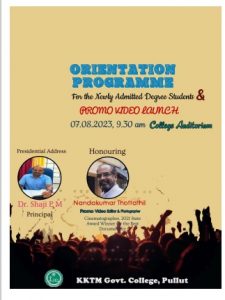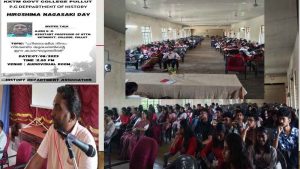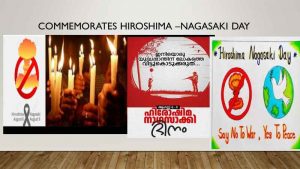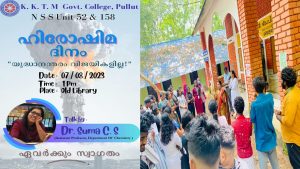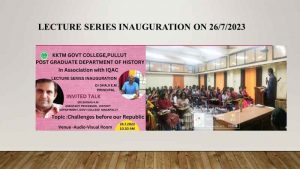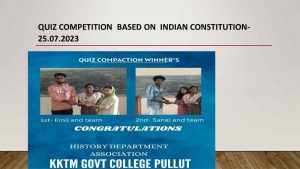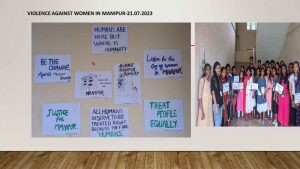 14/7/23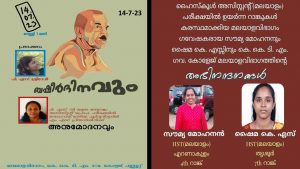 13/7/23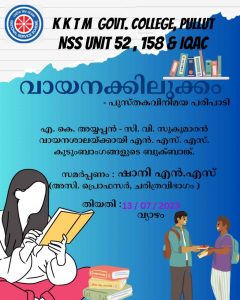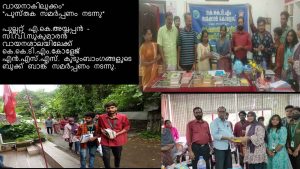 3/7/23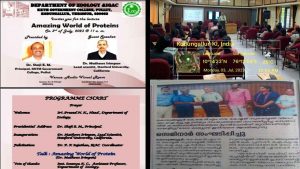 29/6/23 National Statistics Day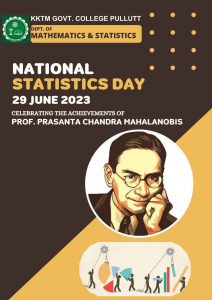 MATHS STAT National Staistics Day Celebration 2023
26/6/23 Inauguration of Hunger free Programme 2023-24. Coordinated by Dr. Deepthi & Committee members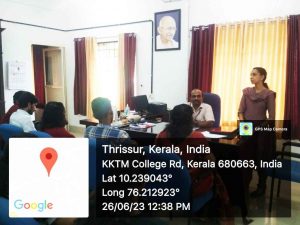 26/6/23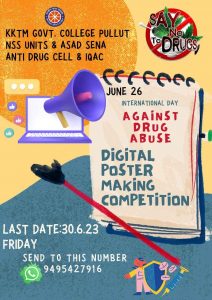 22/6/23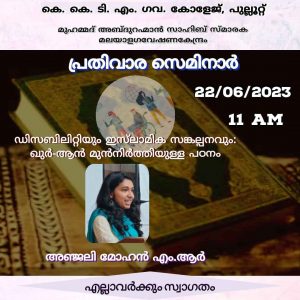 19/6/23 Reading Day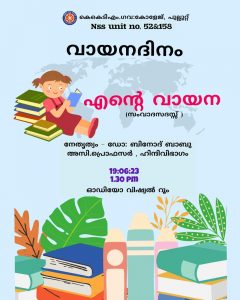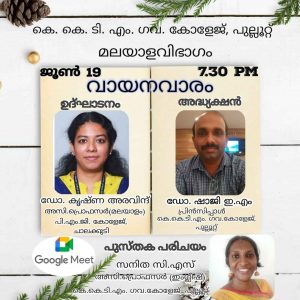 വായനാവാരത്തിന്റെ ആരംഭത്തിൽ പൂർവ്വ വിദ്യാർത്ഥികൾ കോളേജ് ലൈബ്രറിയിലേക്ക് പുസ്തകം നൽകി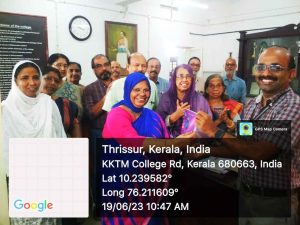 16/6/23 Snehasparsham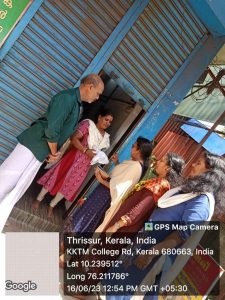 19/6/23
സ്നേഹസ്പർശത്തിന്റെ പ്രവർത്തന ഭാഗമായി Rs.5000/-  TFL Foundation Charitable Trust (ആശ്രയ) ന് കൈമാറുന്നു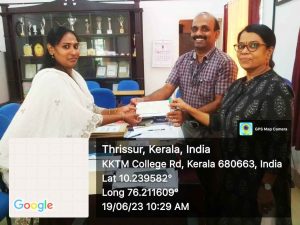 12/6/23
First consultancy project undertaken by ELCC Department of English.Translation of Shri. Kalabhavan Manikandan's book "Vanajayude Ja".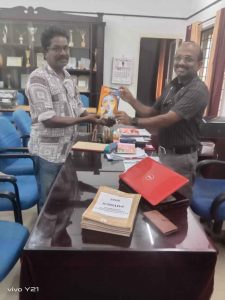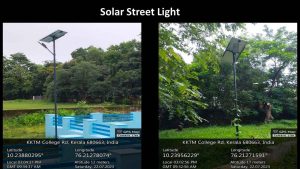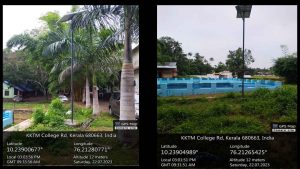 5/6/23 Environment Day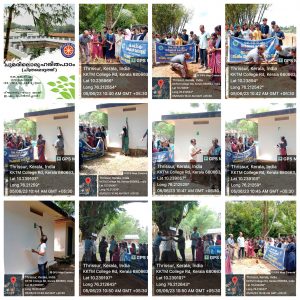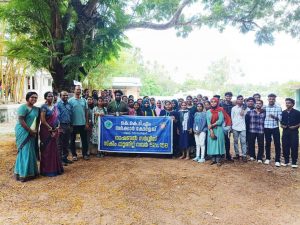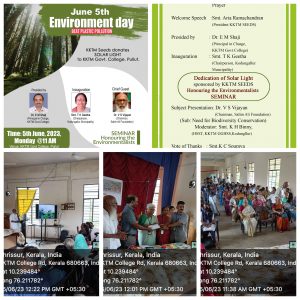 Botany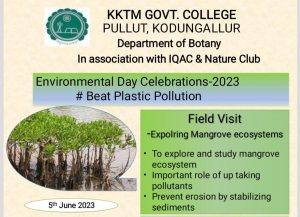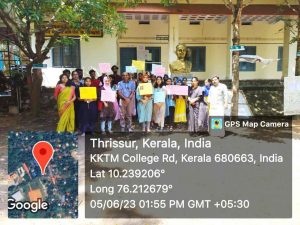 23/5/23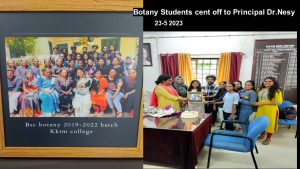 23/4/23 NSS  International good deeds day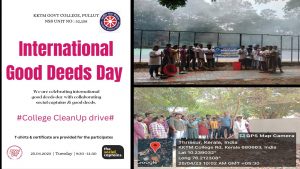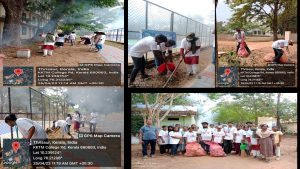 18/4/23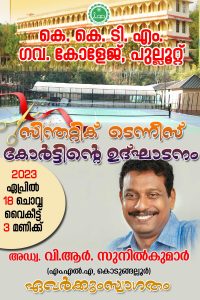 7/4/23 World Health Day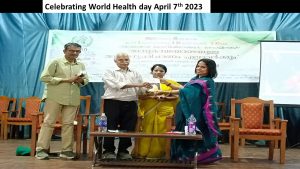 31/3/23 NSS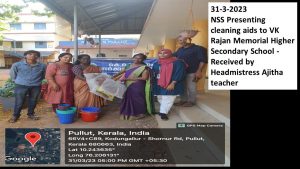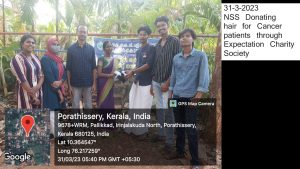 30/3/23 students cent off to Principal Dr Nesy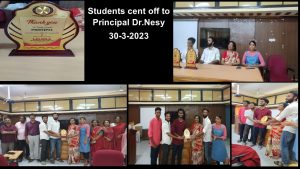 29/3/23 PTA Merit Day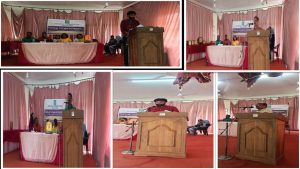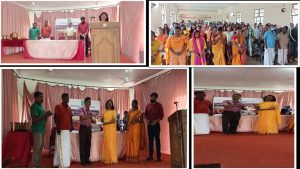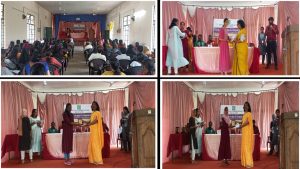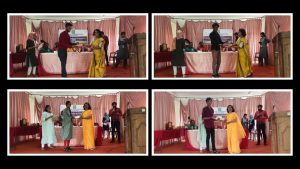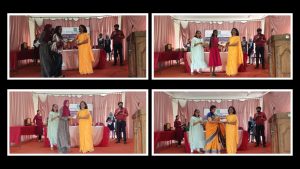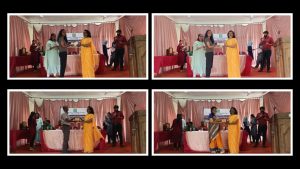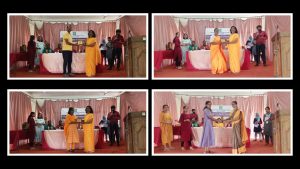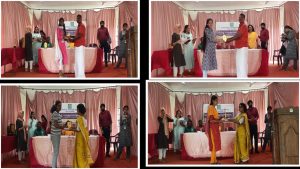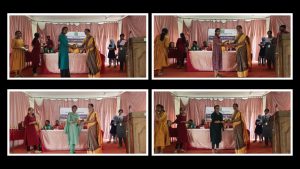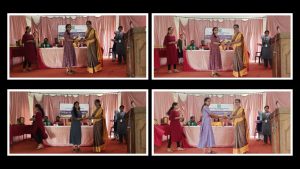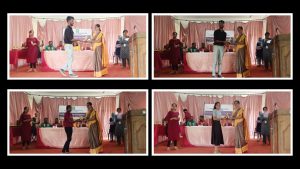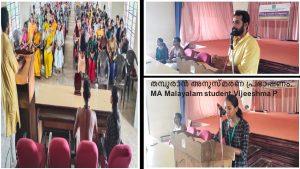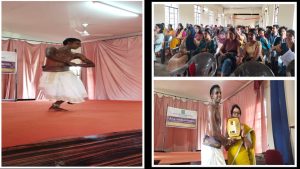 22/3/23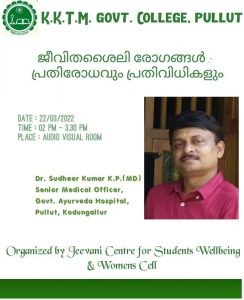 18/3/23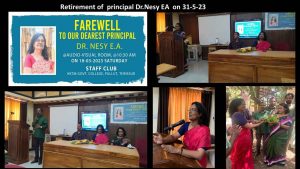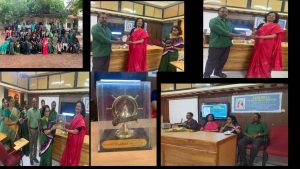 17/3/23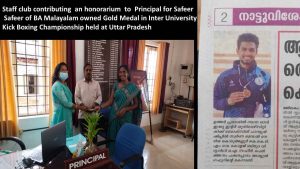 13/3/23 Malayalam association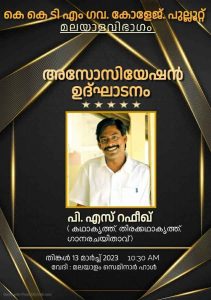 10/3/23 cent off to guest lecturers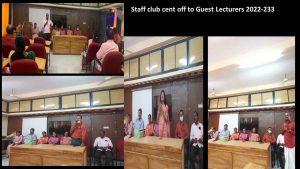 8/3/23 International Women's Day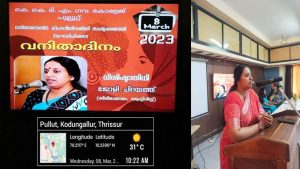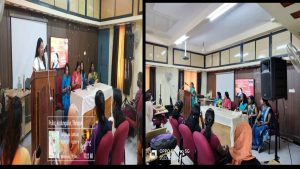 6/3/23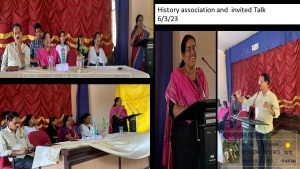 2/3/23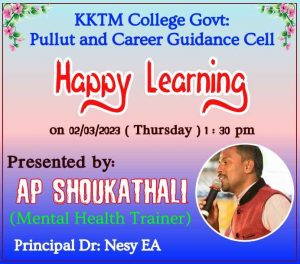 28/2/23
Fine Arts Fest 2023 February 28    *കലന്തിക*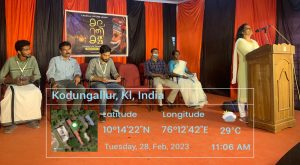 *_Fine arts fest 2k23*_
 _Day 1 _
* രാവിലെ*
ലളിത ഗാനം
മാപ്പിള പാട്ട്
ഇംഗ്ലീഷ് കവിതാപാരായണം
അറബിക്   കവിതാപാരായണം
 സംസ്‌കൃത കവിതാപാരായണം
പാശ്ചാത്യ സംഗീതം
*____________________________*
*ഉച്ചക്ക് ശേഷം*
ഒപ്പന
നാടൻ പാട്ട്
കഥകളി സംഗീതം
*Day 2*
 *രാവിലെ*
മലയാളം കവിതാപാരായണം
ദേശഭക്തി ഗാനം
സംഘഗാനം
ശാസ്ത്രീയ സംഗീതം
*___________________________*
*ഉച്ചക്ക് ശേഷം*
മോണോ ആക്ട്
പ്രസംഗം( മലയാളം)
തിരുവാതിര
സംഘ നൃത്തം
സെമി ക്ലാസിക്കൽ നൃത്തം
Nature Club Feb 27 2023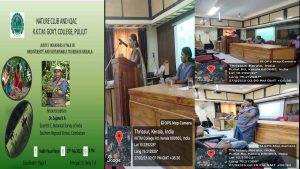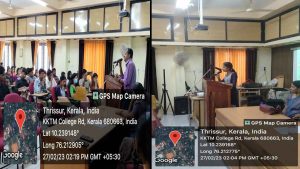 Science Exhibition 24-02-2023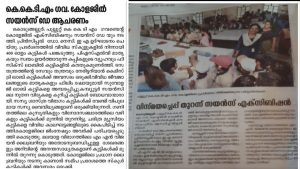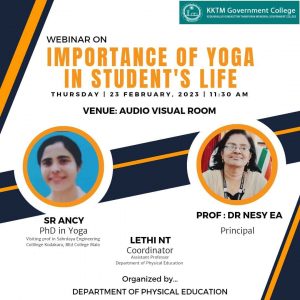 Film Club 22-2-2023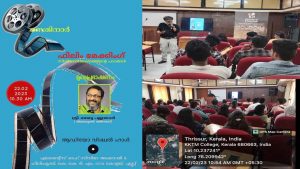 മലയാളഭാഷാദിനാചരണവും ഗീതാ ഹിരണ്യൻ സ്മൃതിയും 21-2-2023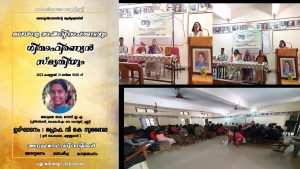 8-2-23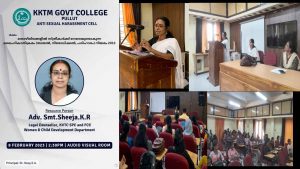 Alumni Meet 8th January 2023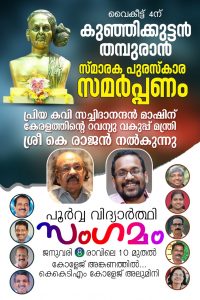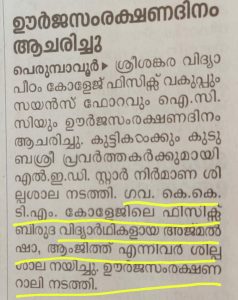 12-21 December 2022
HSST Transformation Programme from 12-12-2022 to 21-12-22 by PG Dept of Mathematics
Maths hsst transformation Group photo-1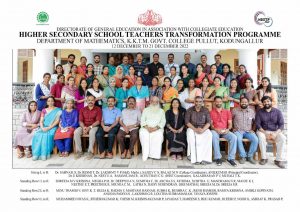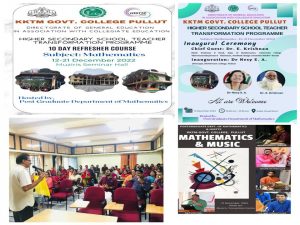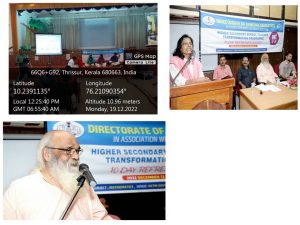 2022 December 3
Free UGC/CSIR/ NET-JRF coaching for minority students funded by  Department  of Minority Welfare, Government of Kerala inauguration  by The Post Graduate Department of Mathematics ,K K T M Government College.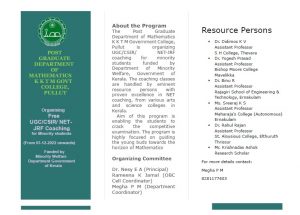 2022 December 2
World Computer Literacy Day 2022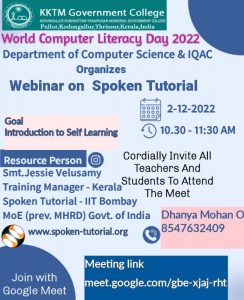 National Pollution Day by Botany Dept on December 2 2022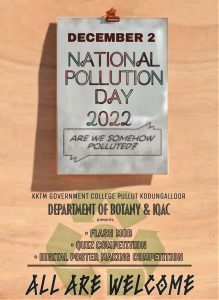 27-10-2022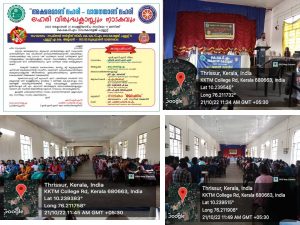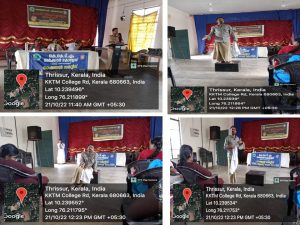 GLIMPSES OF COLLEGE UNION ELECTION 2022-23 OCTOBER 28TH TO NOVEMBER 8TH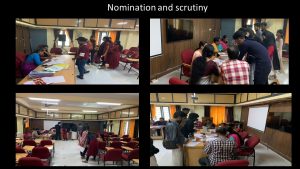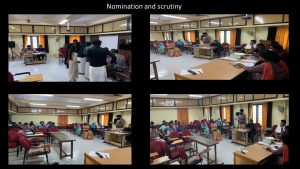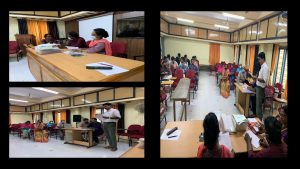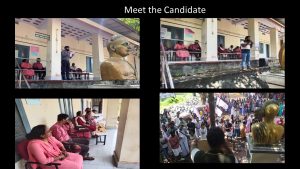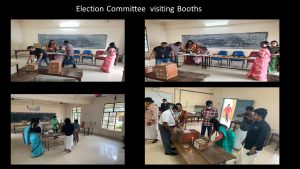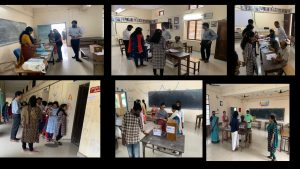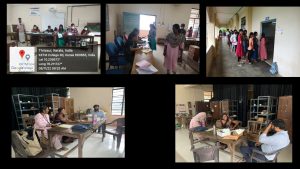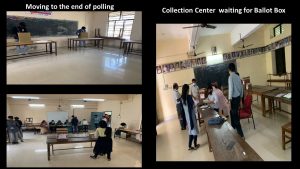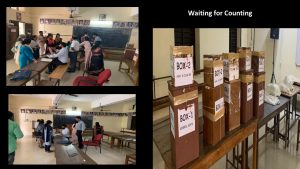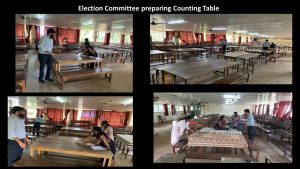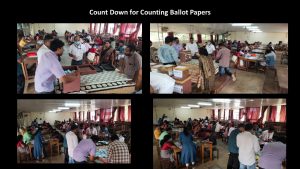 2022 November 5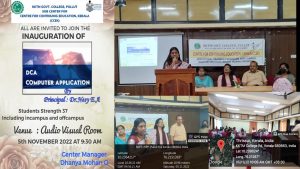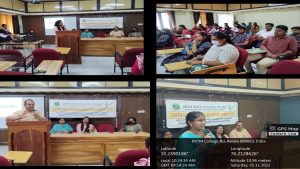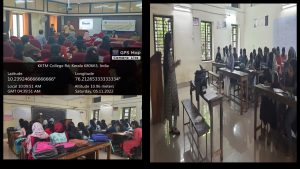 2022 November 1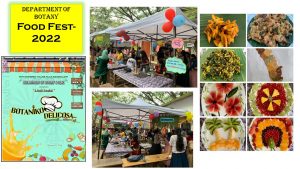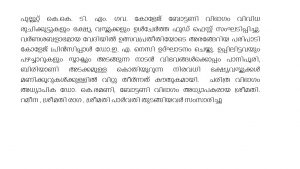 2022 october 22
International Mole Day Celebration 2022 by Department of Chemistry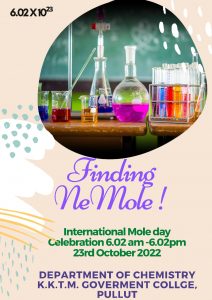 2022 October 18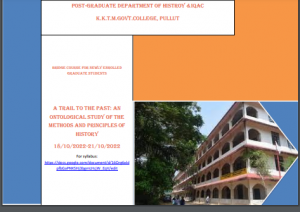 2022 October 17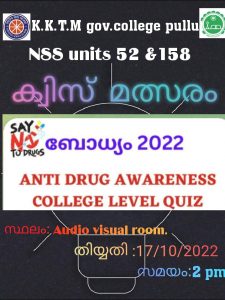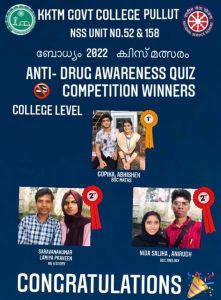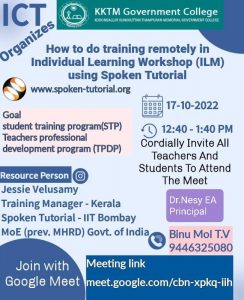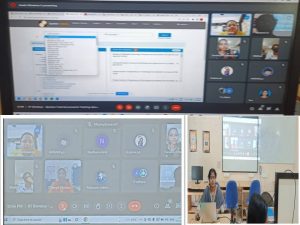 20 participants participated in the program. 4 students registered in ILM.
2022  October 10,11,12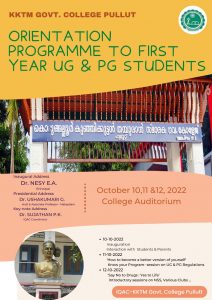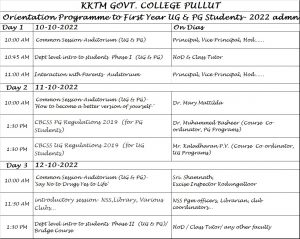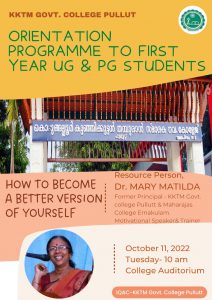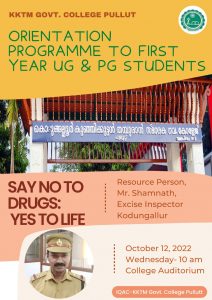 October 5 2022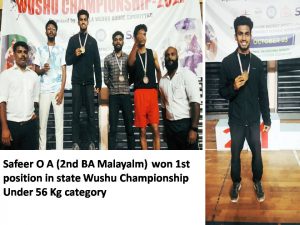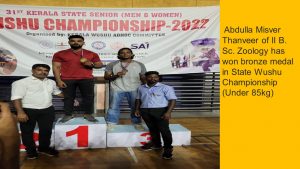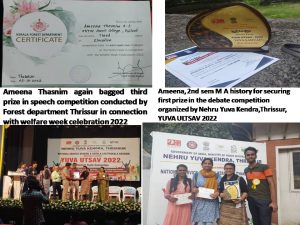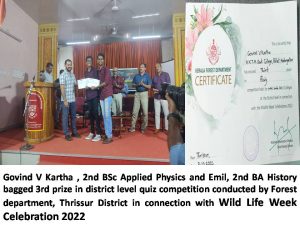 October 2 2022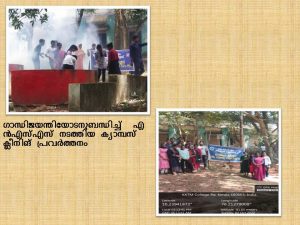 2022 September 30
Donating Food to Daya Old Age Home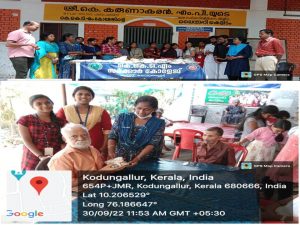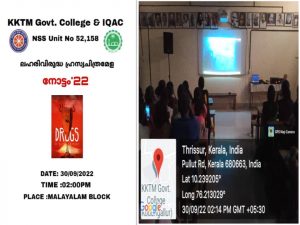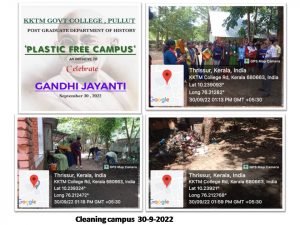 2022 September 29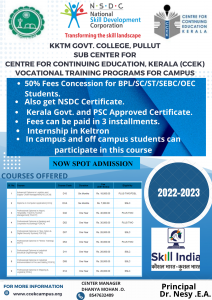 2022 September 27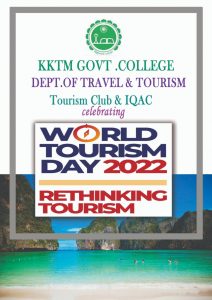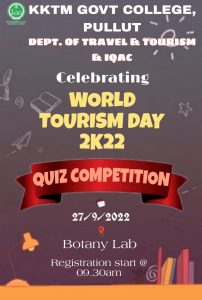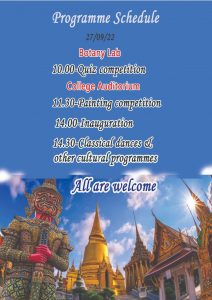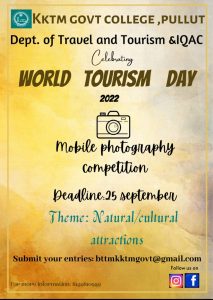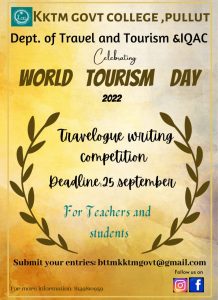 2022 September 27,28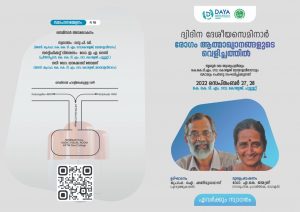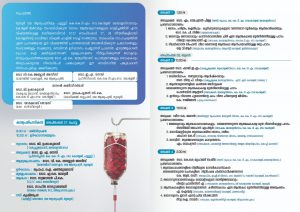 2022 September 20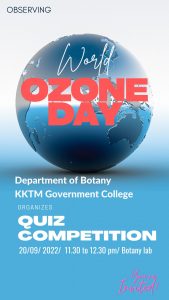 2022 September 19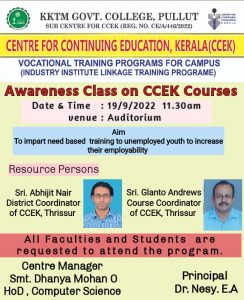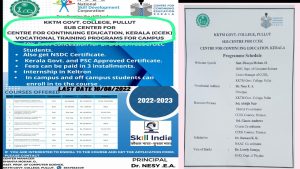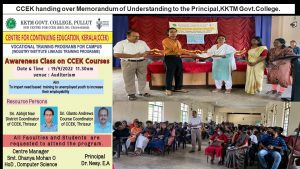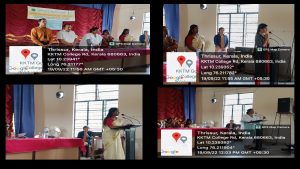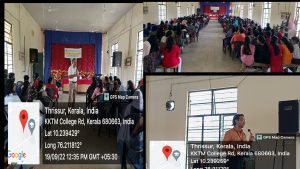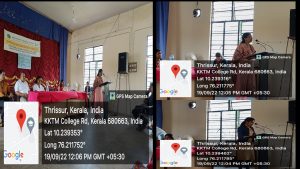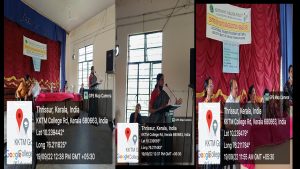 2022 September 5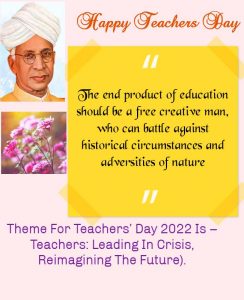 2022 August 2015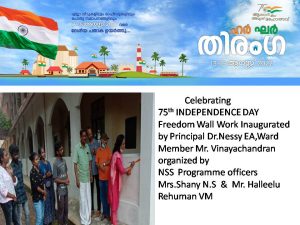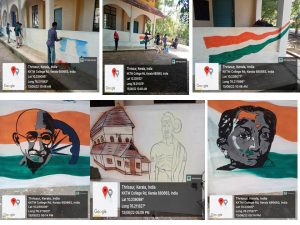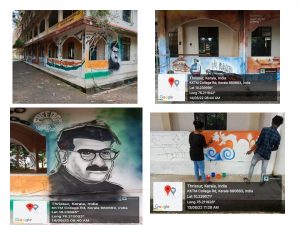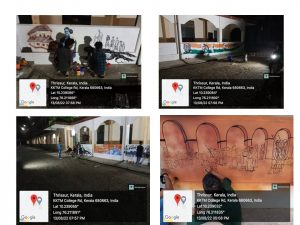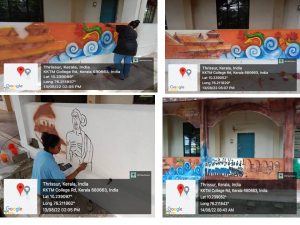 2022 August 7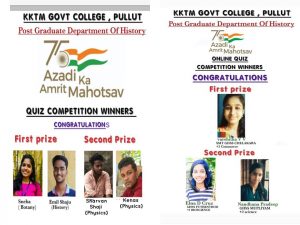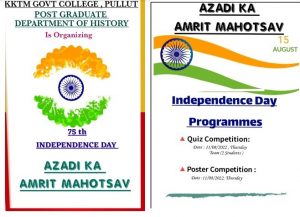 2022 jul30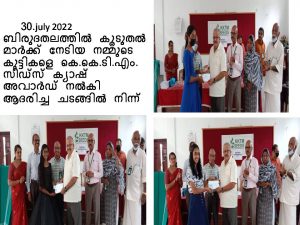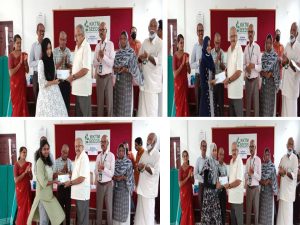 2022 july 27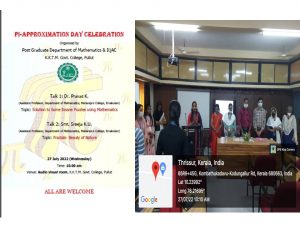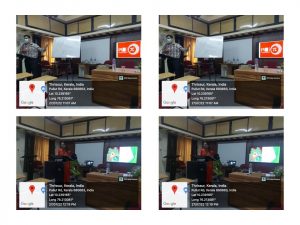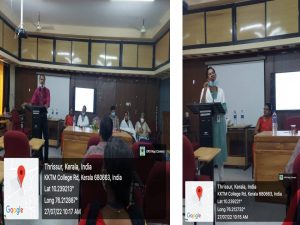 2022 July 27
NSS Training Session – Ayyanthol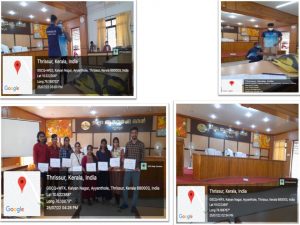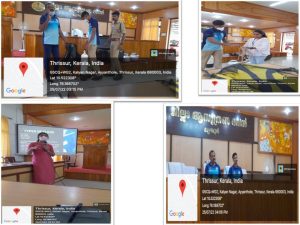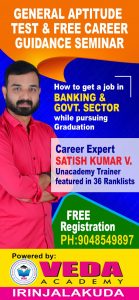 2022July 21
Orientation for ASAP scholarships and course to final year Bsc chemistry students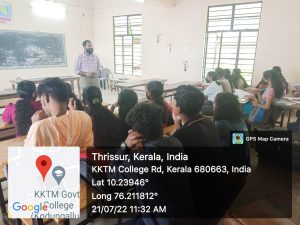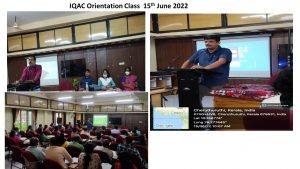 12/7/2022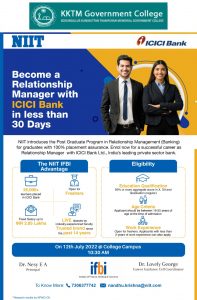 carrier guidance placement drive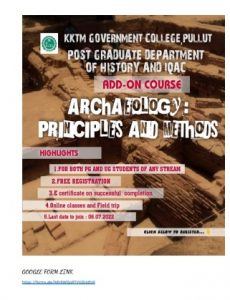 July 8th 2022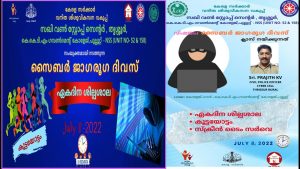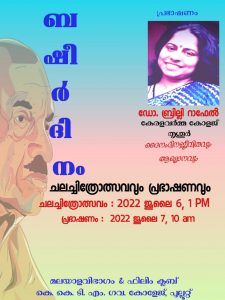 June 30th 2022 Plastic ban  NSS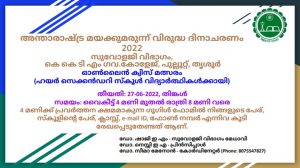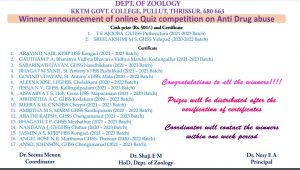 24th June 2022 Release of  youtube channel on history of Kunju Kuttan Thampuran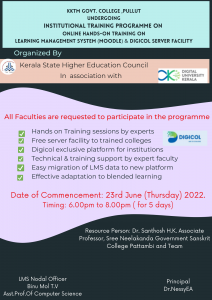 All the 48 faculties of the college participated in the Faculty Development Programme – Institutional training programme on online hands on training on LMS MOODLE   conducted on 23rd June 2022 to 28th June 2022  organized by Kerala State Higher Education Council.
 22nd June 2022 Food safety class by History Dept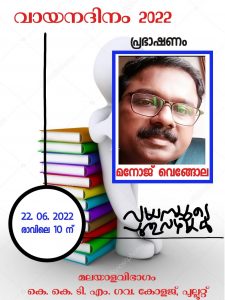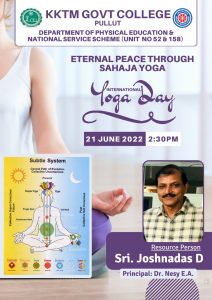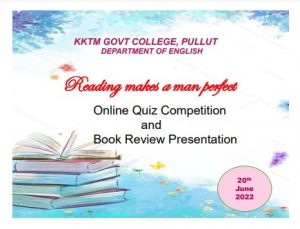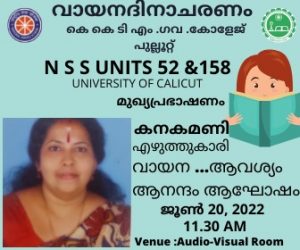 IQAC Orientation class June 15th 2022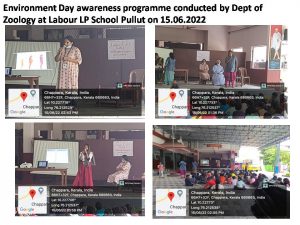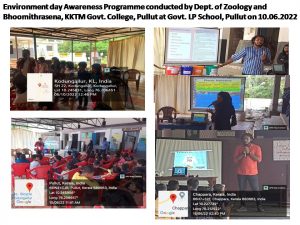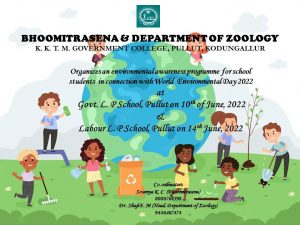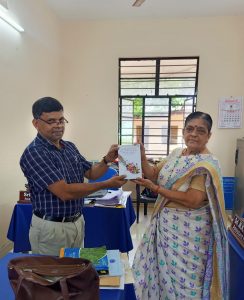 Former HOD Dr. P.V.Ashalatha handed over the first copy of her own book "An Introduction to Polymer Chemistry and Technology" to Chemistry Department Library on 10-06-2022.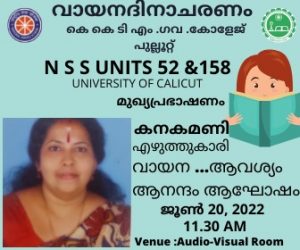 World Food safety Day 2022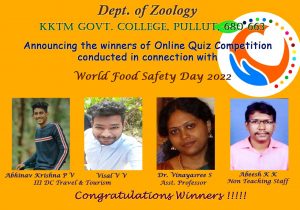 Slogan of 2022: Only one Earth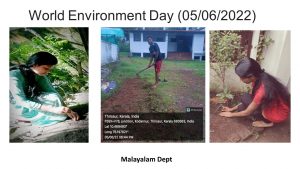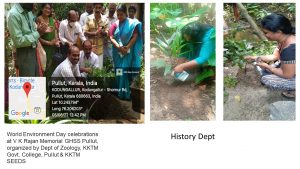 NSS
Department of Mathematics
Department of Chemistry
Higher Education Stall at Thrissur April 2022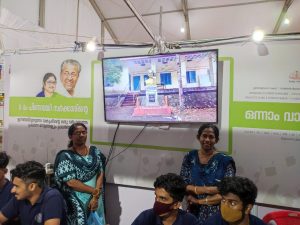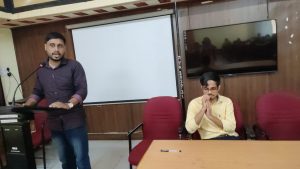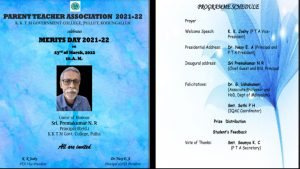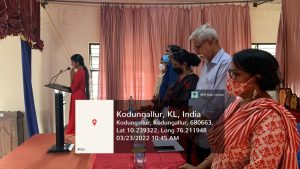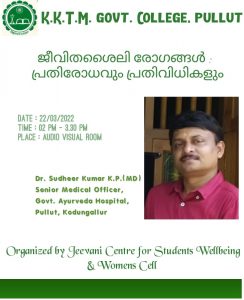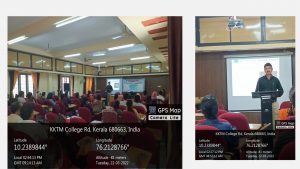 കെ.കെ. ടി.എം. ഗവ. കോളേജ് മലയാള വിഭാഗം സംഘടിപ്പിക്കുന്ന ആർടിസ്റ്റ് നാരായണ മേനോൻ അനുസ്മരണ൦ മാർച്ച് 22 ചൊവ്വ 10.30 മുതൽ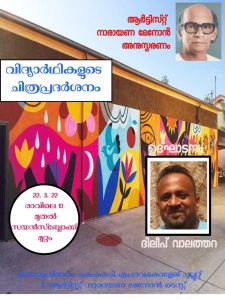 The department of Physics and IQAC, in connection with Science Day, is organizing a talk on ' *LaTeX for Students* ', on _Friday, 11th March 2022_ _from 09:30 AM – 12.30 PM._
 Resource person: Arun V, Asst. Professor of Physics, KKTM Govt. College, Pullut.
 LaTeX is a documentation preparation system used by the scientific community for preparation of research articles, reports, PhD theses etc.
This talk aims to introduce the graduate and post-graduate students of science in general, to this software. The context will be _preparation of project report_ , which is part of UG/PG curriculum.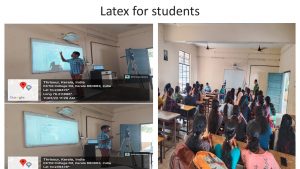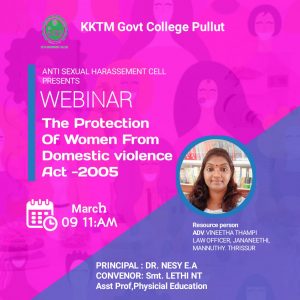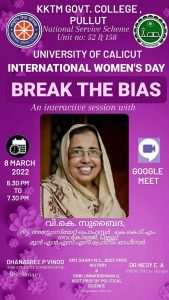 International Women's Day 8th March 2022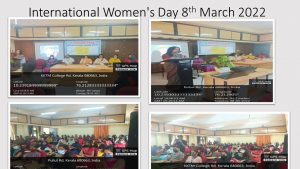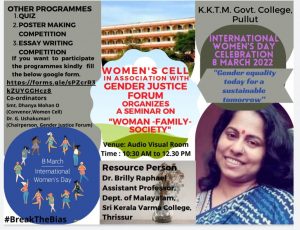 WOMEN CELL, JEEVANI AND GENDER JUSTICE 8 MARCH 22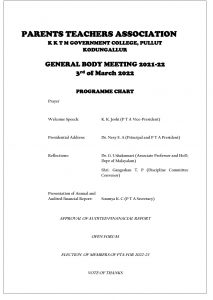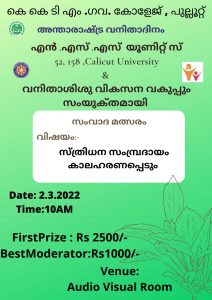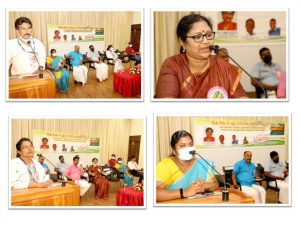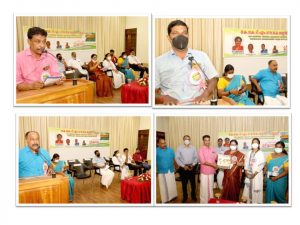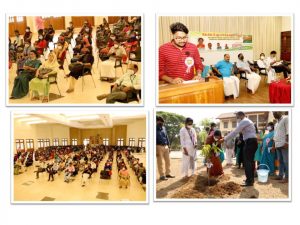 https://youtu.be/WadrYDE9yy8
Dr. R. Bindu, The honorable Minister for Higher Education  inaugurated all Buildings constructed under RUSA project on 28-2-22 at 2.30 pm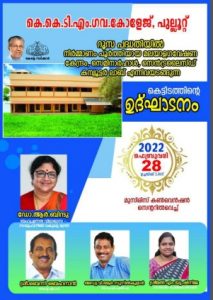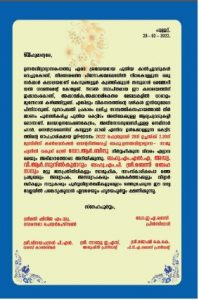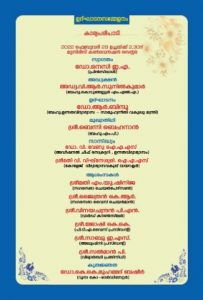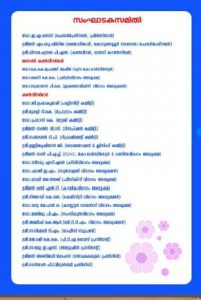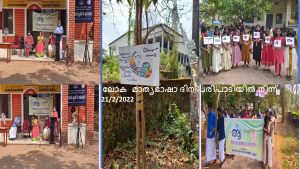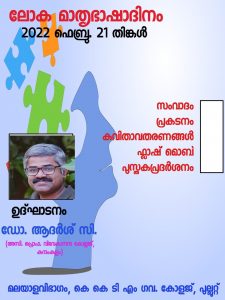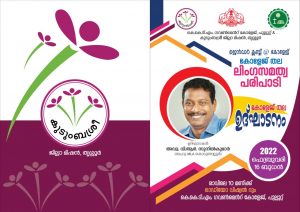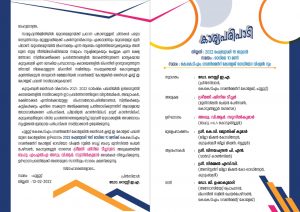 NSS with jeevani prize distribution 2002feb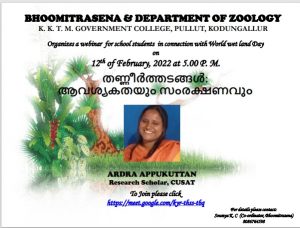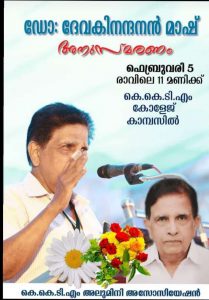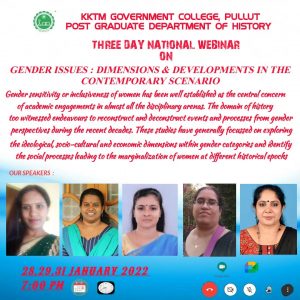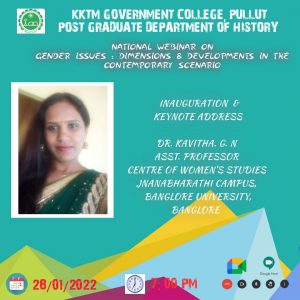 ദേശീയ ബാലികാ ദിനം – അന്താരാഷ്ട്ര വനിതാ ദിനം – കൗമാരപ്രായക്കാരുടെ ആരോഗ്യ പരിചരണവും പോഷണവും 25-1-2022 11.30 am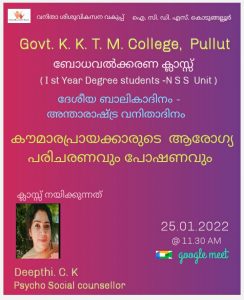 Webinar on Kubernetes by Computer Science Dept on 22-1-2022 at 10.30am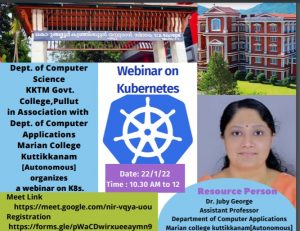 Total Beneficiaries 100
webinar on STRESS SYRUP by PTA 19-1-2022 7.30pm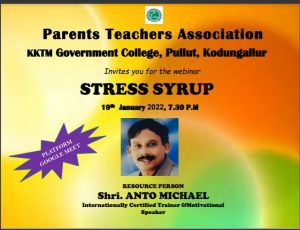 District Olympic Wushu gold medal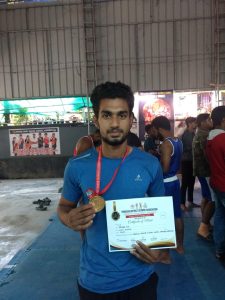 JEEVANI CENTER FOR STUDENTS WELL BEING IN ASSOCIATION WITH NSSS Organizes competitions from 17/1/2022 to 27/1/2022 
തൃശൂർ ജില്ല സീനിയർ റഗ്ബി (men)ചാമ്പ്യൻഷിപ്പിൽ കെ.കെ,ടി. എം കോളേജ് മൂന്നാംസ്ഥാനം കരസ്ഥമാക്കി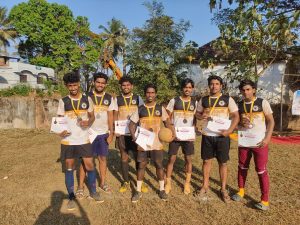 Initiating DigiLocker on 30-th December 2021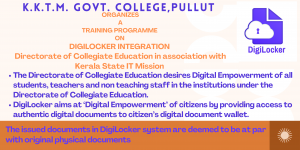 NSS Camp 2021 December 23 to Dec 29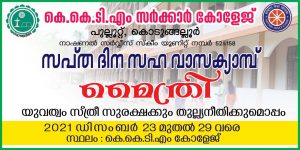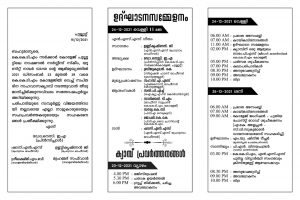 ശ്രീ വൈലോപ്പിള്ളി ശ്രീധര മേനോന്റെ സ്മരണർത്ഥം വൈലോപ്പിള്ളി ശ്രീധര മേനോൻ മെമ്മോറിയൽ ഗവണ്മെന്റ് വൊക്കേഷണൽ ഹയർ സെക്കന്ററി സ്കൂൾ, ഒല്ലൂർ സംഘടിപ്പിച്ച വൈലോപ്പിള്ളി – മുല്ലനേഴി കവിതലാപന മത്സരത്തിൽ കോളേജ് വിഭാഗത്തിൽ ഒന്നാം സ്ഥാനം നേടിയ B. Sc Mathematics Second Year വിദ്യാർത്ഥിനി ആര്യ C V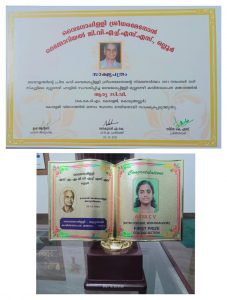 A motivational talk on "Future career and Research Prospects" by physics dept
Physics Career an Research Prospects_22.12.2021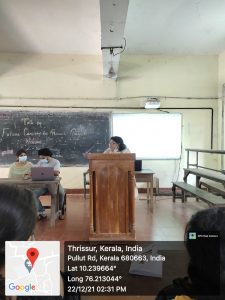 christmas celebrations 2021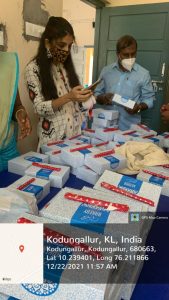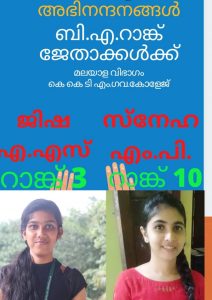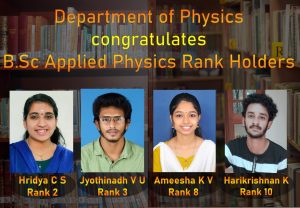 International webinar on "EDUCATION, A TOOL FOR A HI-TECH & MODERN SOCIETY; CAREER PROSPECTS" for Physics Graduates on 4thSeptember 2021 from 11.30 to 13.00 IST

*Career Choices & Planning During Recession*  Exclusively for the students of *KKTM GOVT COLLEGE PULLUT*
*Date* : 5th AUGUST @  2:30PM -3:30 PM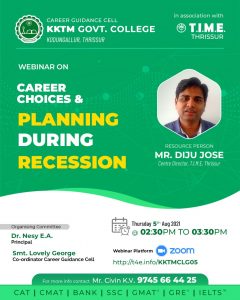 IQAC organises an Orientation Programme –  Opportunities in Higher Education for Fifth Semester B.Sc students on 05/08/2021, Thursday 11am
IQAC-Opportunities-in-Higher-Education
3.2.2 criteria 2020-21 Report on WORKSHOPS /SEMINARS CONDUCTED
ON RESEARCH METHODOLOGY ,INTELLECTUAL PROPERTY RIGHTS(IPR)AND
ENTREPRENEURSHIP YEAR WISE DURING THE YEAR 2020-21 
Department of Hindi and IQAC jointly organise a National Webinar on 31/07/21 Saturday at 11am in the occasion of Premchand Jayanthi.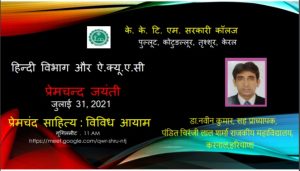 Innovation Hunt on 20-7-21 by Dept. of Physics & IQAC
കെ.കെ.ടി.എം. ഗവ: കോളേജ് ഫിസിക്സ് ഡിപ്പാർട്ട്മെന്റിന്റേയും 1 ഐക്യു എസി യുടേയും സംയുക്താഭിമുഖ്യത്തിൽ, പ്ലസ് ടു സയൻസ് വിദ്യാർത്ഥികൾക്കായി ചാന്ദ്രദിനത്തിനോടനുബന്ധിച്ച് ഒരു ഐഡിയ പ്രസന്റേഷൻ മൽസരം നടത്തുന്നു. താഴെ പറയുന്ന ഏതെങ്കിലും വിഷയത്തെ ആസ്പദമാക്കി നിങ്ങൾക്കുള്ള ആശയങ്ങൾ, അവ എങ്ങിനെ നടപ്പിലാക്കാമെന്നുള്ള നിർദ്ദേശങ്ങളോടുകൂടി ഒരു പവർ പോയന്റ് പ്രസന്റേഷനിലൂടെ അവതരിപ്പിക്കണം. വിഷയങ്ങൾ – ഊർജ്ജ സംരക്ഷണം, കോവിഡ് പ്രതിരോധം, മാലിന്യസംസ്ക്കരണം. വിദ്യാർത്ഥികളിൽ ശാസ്ത്രാവബോധം വളർത്തുക എന്ന ഉദ്ദേശത്തോടു കൂടി നടത്തുന്ന ഈ പരിപാടിയിൽ പങ്കെടുക്കാൻ താൽപര്യമുള്ളവർ ജൂലൈ 20 നു മുമ്പായി രെജിസ്റ്റർ ചെയ്യുക. വിജയി കൾക്ക് ആകർഷകമായ സമ്മാനങ്ങൾ .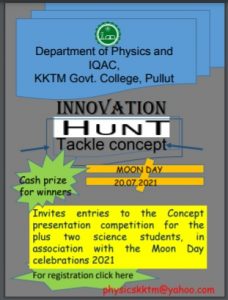 Add-on- Course Electronics in Daily Life 19-3-21 by Dept.of Physics
Webinar on Insights on Generalized Special Functions and Fractional Operators by Post graduate Dept of Mathematics on 25/01/2021
maths Webinar Series KKTM 25 01 2021
Dept. of Botany Offers Add on Course in Gardening And Landscaping
Botany Add on-Gardening & Ladscaping
IQAC Orientation Programme for First Semester UG Students
IQAC orientation 2020-21day 1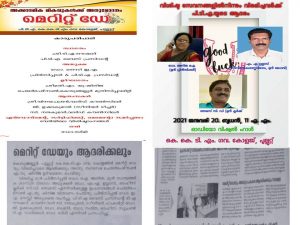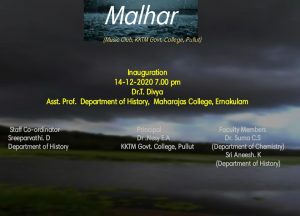 A Tribute to Sugathakumari Teacher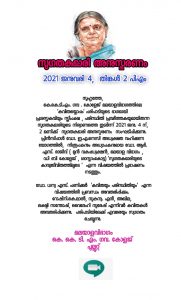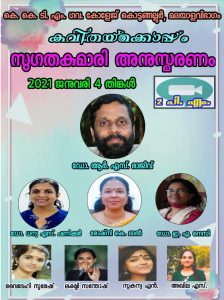 NSS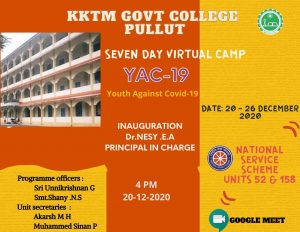 Paths of Glory_Dr. Rajeevan Path of Glory_23.12.2020
IQAC
Dept of Political Science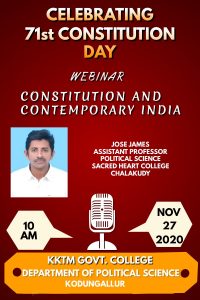 Dept. of Hindi
Dept of Sanskirit
Sanskrit week celebration by students
https://www.youtube.com/watch?v=arb2pjpAG50
Dept of Malayalam
Report of November 2020 programmes
weekly seminar report 27-11-2020
FIRST SEMESTER UG & PG MOTIVATION CLASS
Consolidated Malayalam dept report 2020-21 up to october 5.compressed
Malayalappacha Youtube channel
 https://www.youtube.com/channel/UCpuGQxKqruGkyx366cLhVCw
Dept of . Malayalam report 2020-21 up to 31-7-20-Revised.compressed
IQAC
Dept of Botany
Green Beats Inauguration of YouTube Channel of Department of Botany
click here to watch
https://www.youtube.com/watch?v=3s_jh67QJ5k
Dept of Zoology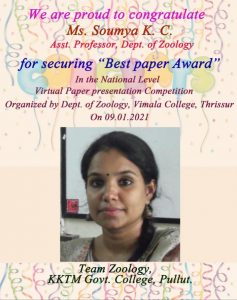 Felicitations_III Sem Nov 2019_Toppers (1)
Sarath third year student of Zoology started a Zoology based  youtube channel
https://www.youtube.com/watch?v=rsrzQLhinCQ
Dept of History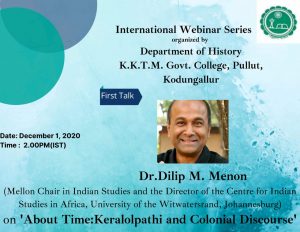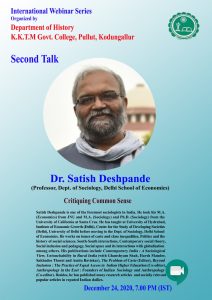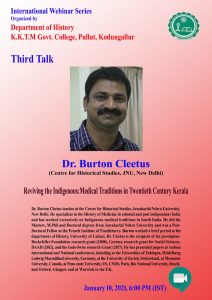 Dept.of Computer Science
Webinar CS KKTM Decision Making-A Machine Learning Approach 05-11-2020
26 Teachers attended the webinar on Virtual Teaching organized by ICT Coordinator .The webinar conducted on 23-7-2020 from 2 to 4pm.The webinar focussed on Google Meet, Google classroom,its various functions,Scheduling events,and Jamboard and also how to conduct exam
Dept of Physics
physics webinar11.01.2021 and 12.01.2021
Congratulations To The Calicut University First Rank Holder Malavika A. S.
The faculty and students of department of Physics, KKTM Government College, Kodungallur, felicitated Miss. Malavika A. S, who secured first rank in the B.Sc Applied Physics Examinations of Calicut University. The meeting was organized in the google meet platform on 26/07/2020 at 4.30 pm. Sri. Dandapani K R (H.O.D), Sri. Jestin. M.G, Smt. Dhanya. N. P and Dr. Vinayasree S spoke at the function. Faculty members and students congratulated Miss.Malavika as well as all the other college toppers. Lastly the meeting was concluded with vote of thanks.
Moon Day Celebrations of the Physics Department
Department of Physics conducted an Online Inter collegiate Presentation
Competition on 24.07.2020 in connection with the Moon Day 2020 (21.07.2020) for the
B.Sc. Physics students of nearby colleges. The programme was conducted to induce scientific
temper and enhance the scientific awareness among the students during the COVID 19
pandemic. 20 students registered and 16 students participated from various colleges.
Details of the Competition
 Platform used : Google meet
 Date and Time : 24.07.2020 -11.00am to 1.30pm
 Winners
1. Fathima Nazrin, II B.Sc. Applied Physics, KKTM.Govt College
2. Sneha Santhosh, II B.Sc. Applied Physics, KKTM.Govt College
3. Gopika U.B, II B.Sc. Applied Physics, Carmel College, Mala
4. Rahul M R, II B.Sc. Applied Physics, KKTM.Govt College
5. Sreelekha Mohandas, II B.Sc. Applied Physics, KKTM.Govt College
Report on moon day celebration24.07.2020
Foot Pedal operated Hand Sanitiser Dispenser by Second year B.Sc. Applied Physics student Akarsh M.H
KICK OUT COVID -19 
Department of Physics, KKTM Govt. College has assembled a COVID-19 prevention system. The " Foot Pedal operated Hand Sanitizer Dispenser" will dispense sanitiser by using one's foot.
Second year B.Sc. Applied Physics student Akarsh M.H, assembled the sanitizer dispenser under the guidance of Assistant Professor Dhanya N P.  All the faculty members of the Physics Department joined hand in hand behind this venture.  The dispenser assembled and installed in front of the Principal's office upon the special request from the Principal    Dr. Nesy E.A.
The new pedal sanitiser was inaugurated at the college on 24.06.2020, Wednesday.  Principal Dr. Nesy EA, HOD of Physics Sri.Dhandapani K.R., PTA president Mr. Noushad, HOD of Malayalam Dr. Ushakumari G, HOD of Mathematics Smt.Sreerekha, office staff of KKTM Govt. College Mr. Harilal, father of Akarsh M H also attended the function.
Hand free sanitizer dispenser as part of the fight against Covid -19 pandemic will help to reduce human contact. The team plans to assemble some more units with less expense and install at the most needy places.
This is a best practice of the Department of Physics showcasing the commitment towards society.
Foot Pedal operated Hand Sanitizer Dispenser Implementation by Dept of Physics
Ph.D.Open Defence Of Mr. Muhammed Basheer K.K  on  12.06.2020 AT 10.30 AM
Open Defence Of .Mr. Muhammed Basheer K.K. ,Asst.Professor of  Malayalam,KKTM Govt.College,Pullut will be held on 12.06.2020 AT 10.30 AM at Department of Malayalam,KKTM Govt.College,Pullut under the guidance of Dr.G.Ushakumari, Associate Professor and HOD of Malayalam, KKTM Govt.College,Pullut.
Open Defence Album
Open Course
Dear Students,
This is the list of all open Courses for the 5th Semester UG Classes for the academic year 2020-21 offered by K.K.T.M. Govt. College, Under Calicut University syllabus.
Please go through all the 8 courses by watching the short video and reading the syllabus attached against each course.
Later, you will be requested to submit the name of the courses in the order of your preferences and interest.
The link to submit the preferences will be available from 10th May 2020
Instructions from the course coordinator
Online Classes Started from 20.03.2020
Various online platforms used by various departments.
10-10-2019