Specific facilities provided for women in terms of:
a.Safety and Security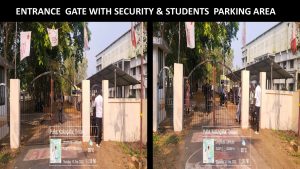 The entrance gate have a security room and the security is available for the whole day time. And night watch man is also on duty daily.
Internal Compliant Committee(ICC)
As per the sexual harassment of women at workplace (prevention, prohibition and redressal) act, 2013 (act no. 14 of 2013) , an Internal Complaints Committee constituted in the college to provide a safe working environment at the workplace  .Any  woman may make, in writing, a complaint of sexual harassment at workplace to the Internal Committee
Anti Sexual Harassment Cell
Anti sexual  harassment cell  also works in the college to provide safety for students.
Student Grievances cell
Any grievances of the student can be addressed to the grievance cell in writing or can be done through online facility.
b. Counseling
K. K. T. M Government college, Pullut has created a novel platform for the college students mental health and wellbeing center 'JEEVANI' in association with directorate of collegiate education, Govt. of Kerala. This is meant for first year students to share and discuss the various challenges faced by them in their personal as well as academic life. As part of this scheme, the full time counselor is appointed as apprentice trainee in our institution from the date 5-8-2019.
The plat form was officially inaugurated in college by Sri. Ullas . M. A. principal in charge on 18-10-2019.
A womens cell is working for the betterment of girls exclusively
c. Common Rooms
Toilet blocks     
A women amenity centre has constructed by RUSA assistance. It is well maintained using P.D.Fund. Common room facility is available in the amenity center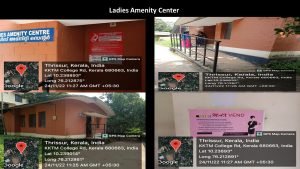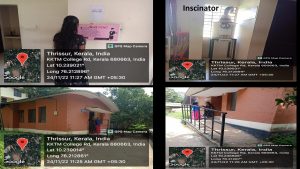 d. Day care center for young children-  nil
e. Any other relevant information
Ladies Hostel    
A ladies hostel is is constructed with financial assistance from UGC and State Government. Though the work is over its function is not yet started