CONVENER:       Smt.Saritha VC, Asst. Professor of History
MEMBERS
1)Dr.Ramachandran Pillai, Asst. Professor of Malayalam
2) Smt. Dhanya Mohan O Asst. Prof. of Computer Science
3) Smt. Megha PM, Asst. Professor of Mathematics.
4) Smt. Parvathy HS, Asst. Professor of Botany
5) Smt. Resmi CS (Senior clerk)
Activities: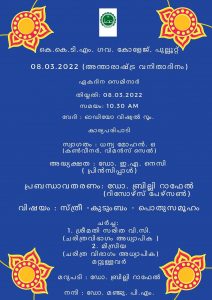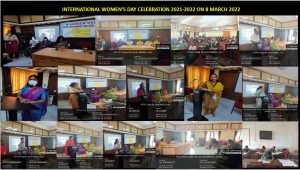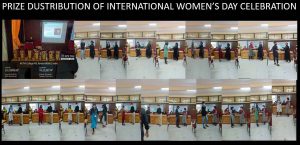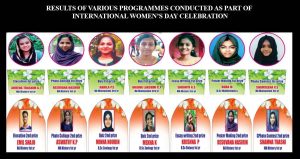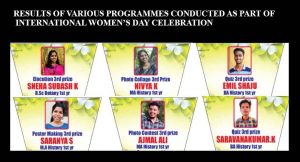 Legal Awareness programme 8-12-2022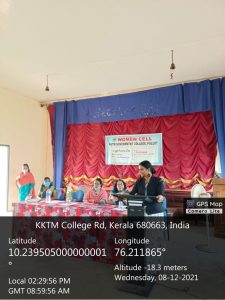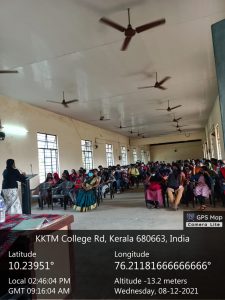 Corona Awareness Program
Women cell along with NSS units of KKTM Govt College conducted a 'Corona awareness Program' on 17/02/2020. The classes were handled by Dr.Raghu,Assistant Surgeon ,Taluk Hospital ,Kodungallur and Sri.Suresh, Department of Health,Kodungallur Muncipality.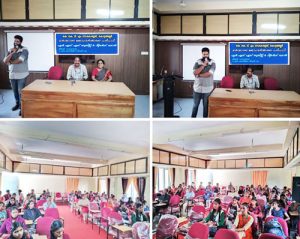 One day workshop for women
Kerala State Vanitha Commission ,Women Cell-KKTM Govt College, and Public library pullut together organized a one day workshop for women on 10/02/2020.The program was inaugurated by Smt.M.C Josephine,Chairperson,Kerala State Vanitha Commission.It was followed by three sessions.The program was presided over by Principal Dr.Anitha I.



Counseling Class
Women cell and Department of History together organized a counseling class on 17/01/2020 to the students of 1 BA History. The class was handled by Smt. Rakhy A.R, Jeevani Counselor.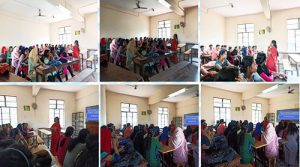 Adolescence Program
Healthy Adolescence program organized by women cell for first year girl students on 19/12/19 at audiovisual room.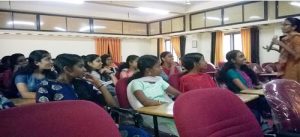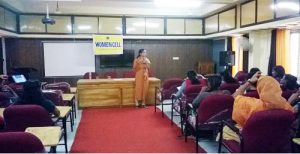 Motivation class for girl students 
Motivation class for girl students organised by women cell 2019-2020 on 13/11/2019 .Session was handled by Mr.Alex Mathew,Director,P-Horizon,Muvattupuzha.